BECOME A CERTIFIED OMBRE BROW ARTIST
"Do whatever you do intensely. . ."
If you are pursuing a career in the field of Permanent Cosmetics, primarily focusing in Eyebrow Artistry; then look no further. Our modern Academy offers Beginner Training / Fundamental Training of Ombre Brows, Microshading & Combination Brows.
In addition, we offer Private Custom 1:1 Training & Advanced Masterclasses for experienced artist who need to fulfill their continuing education credit hours, or those who simply want to perfect their skills.
The Brow Clinique Academy is a ONE of a kind academy dedicated to the education & advancement of PMU Artist specializing
exclusively in eyebrow artistry
. We are committed to providing the highest quality of Beginner & Advanced professional training in the field of Permanent Cosmetics & are truly committed to the empowerment, growth & success of all students; whether a novice or experienced
We are an accredited PMU Academy & Proud to offer the following: ​
✓ AAM & SPCP Board Approved Curriculum
✓ Courses That Meet & Exceed Industry Standards
✓ Beginner, Advanced Masterclasses & 1:1 Private Training
✓ Continuing Education For Certified Artist
✓ Small Class Sizes To Ensure 1:1 Trainer Time
✓ In Depth Comprehensive Manual & Workbook Provided
✓ Premium Kit w/Supplies
MAGNUM OMBRE BROW MASTERCLASS 2 Day Advanced Course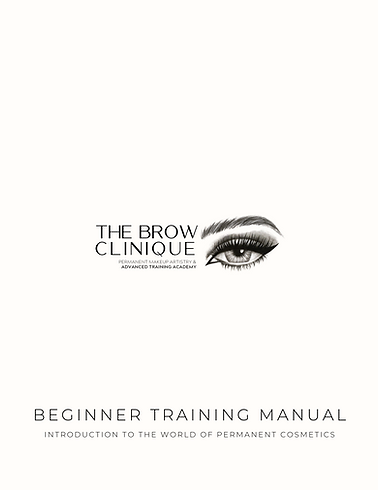 OMBRE BROW BEGINNER COURSE 7 Day Intensive Beginner Course
BLENDED BROW MASTERCLASS 3 Day Advanced Course
READY TO ENROLL or HAVE QUESTIONS ?
Schedule a free admissions call with our enrollment coordinator . . .